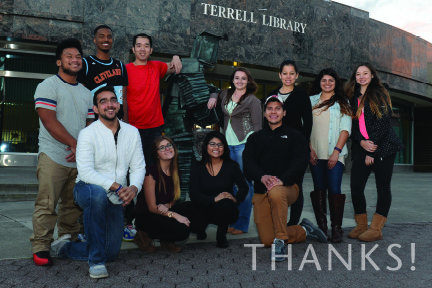 The Heart of Washington State University
"A university is just a group of buildings gathered around a library."  –Shelby Foote, author and historian
Every land-grant institution is committed to accessibility and public service; the WSU Libraries, open to all students, faculty, and staff, embody this commitment.
---
WSU Libraries as keepers of knowledge
"Academic library collections are designed to support critical thinking, skepticism about the known, and curiosity about the unknown."

–Wayne Bivens-Tatum, Librarian, Princeton University
more than 3 million books
30,000 journal subscriptions
electronic search and training databases
---
WSU Libraries as a physical space
"The only thing that you absolutely have to know, is the location of the library."

—Albert Einstein, theoretical physicist
access to technology not widely available on campus:  photogrammetry, 3-D printers, high-tech computers, and discipline-specific software
---
WSU Libraries as people
"Google can bring you back 100,000 answers.  A librarian can bring you back the right one."

–Neil Gaiman, author
WSU librarians teach students how to sort through the overwhelming amount of information available with the click of a mouse and analyze it effectively so students can be successful in the classroom and beyond.
"Working at the library has taught me many valuable life skills that I can carry on to my career."

— Rachelle Muzones, WSU '18, recipient of the Philip and Elaine Barden Student Employment Endowment
Employment with the Libraries helps students pay for their educations and gives them valuable work experience.  The Libraries couldn't open its doors 24 hours a day/5 days a week without them.