Irwin Nash Migrant Labor Digital Collection Wins National Library Award
WSU Libraries' Irwin Nash Images of Migrant Labor Digital Collection has received the American Library Association's Reference and User Services Association's 2022 John Sessions Memorial Award.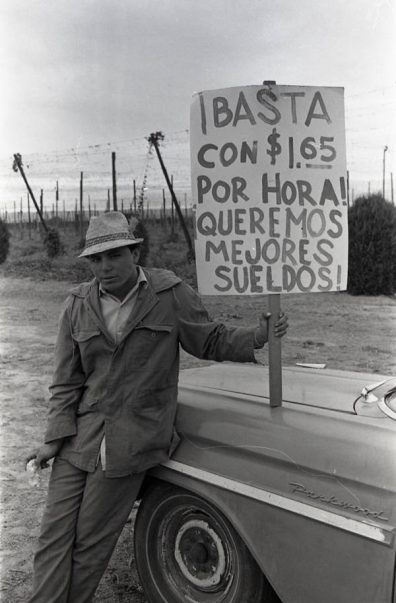 According to the award announcement, the libraries' Manuscripts, Archives, and Special Collections department is commended for its efforts to make the Nash Collection accessible to the community, and for involving that community in identifying people in the photographs to enrich the knowledge of current and future viewers and researchers.
The collection "depicts the rich social, cultural, political, and economic life of the Yakima Valley migrant labor community," the award announcement states. Of special relevance, the collection also depicts farmworker union meetings, rallies, and protests, including visits by United Farm Workers union co-founder Cesar Chavez, and Washington community organizers Guadalupe Gamboa and Tomás Villanueva. Project manager Lipi Turner-Rahman's creation of a Facebook group for the collection "as a way to both promote it and crowdsource identification and create richer metadata is particularly impressive."
"We are very proud of the work Lipi and her associates have done to make this collection rich and accessible," said WSU Libraries Dean Jay Starratt. "It is work like this that demonstrates the importance of research libraries."
The John Sessions Memorial Award, sponsored by the Department for Professional Employees, AFL-CIO, recognizes a library or library system that has made a significant effort to work with the labor community and by doing so has brought recognition to the history and contribution of the labor movement to the development of the United States.
Please see a background story to learn more about the collection's history.