April 5 Library Lecture Highlights Migrant Farmworker Activism in Yakima Valley
The plight and successful activism of Yakima Valley migrant farmworkers during the 1970s will be the subject of an April 5 WSU Library Lecture at 4 p.m. in the Terrell Library atrium.
Lecture speakers are Lupe Gamboa, former farmworker, organizer, lawyer, and community activist, and Michael J. Fox, civil rights activist, labor lawyer, and retired judge. Both men will discuss their contributions in a talk titled "Fight in the Fields: The Farmworkers' Struggle for Economic and Social Justice in the Yakima Valley." The event will be livestreamed on YouTube and archived for viewing later.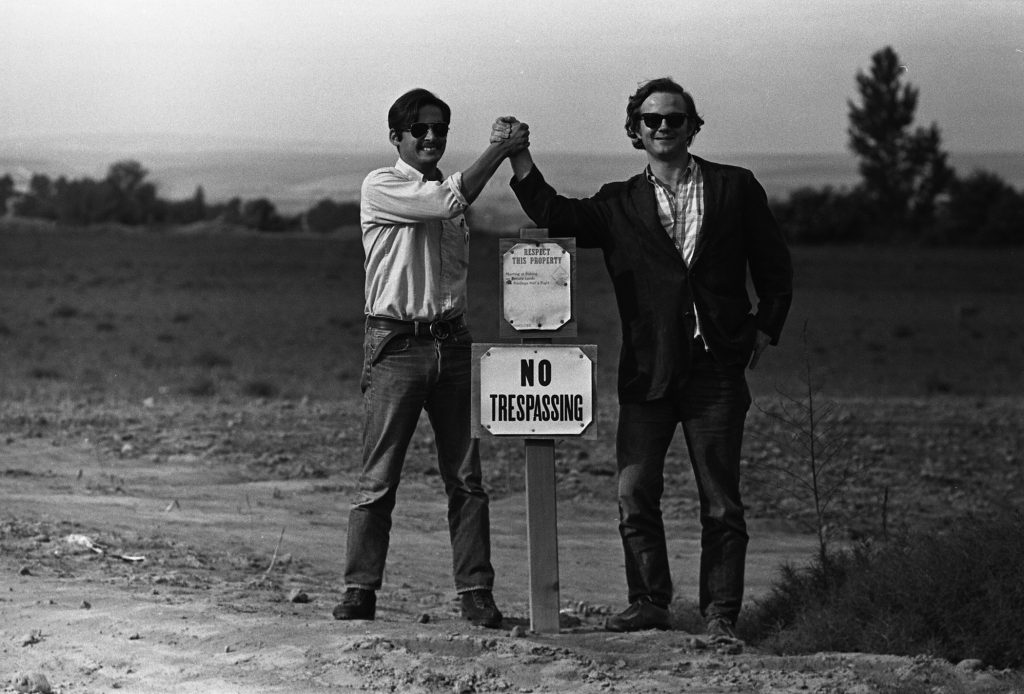 Franklin D. Roosevelt's National Labor Relations Act of 1935 excluded farmworkers from Social Security, minimum wage, unemployment insurance, and overtime laws. In 1970, after suffering from exploitative practices by farmers in Washington's Yakima Valley, migrant farmworkers began a series of wildcat hop strikes, challenging unfair legal exclusions and pushing for unionization. Gamboa and Fox worked with and represented farmworkers during the strikes.
In 1971, while visiting farmworkers who had requested legal help regarding wage claims and employment contract violations, Gamboa and Fox were arrested at the Rogers Labor Camp in Walla Walla, Wash. Convicted of criminal trespass in Walla Walla District Court and in Walla Walla County Superior Court, Gamboa and Fox appealed to the Washington State Supreme Court, which unanimously reversed and vacated the convictions. The court opinion established that labor organizers and lawyers have the right, under state statutory and federal constitutional law, to enter labor camps to consult with camp residents. That opinion has been the legal basis for organizers, lawyers, migrant assistance workers, and religious workers to enter Washington farm labor housing areas for the last 49 years.
The son of migrant farmworkers, Gamboa started working while in elementary school to help support the family because farmworkers were excluded from all protective labor laws. To fight the unfairness, Gamboa joined Cesar Chavez's United Farm Workers union, led worker strikes, and challenged unfair legal exclusions, eventually winning important economic and social rights for Washington farmworkers.
Fox represented farmworkers in the Yakima Valley until 1988, when he became a judge. Fox describes his sudden immersion in representing farmworkers as a "life changing experience." As a King County Superior Court judge, Fox carried on his fight for equity and social justice by highlighting the unequal sentences passed on juveniles of color.
During the 1960s and 1970s, Seattle photographer Irwin Nash documented the work of Gamboa, Fox, and other activists, as well as the farmworkers' daily lives and dismal living conditions. WSU Libraries recently digitized Nash's collection of 9,300 photos, which can be found on the Libraries' website. The collection has been featured in various statewide media, including a story that was reported and produced by Alec Cowan for KUOW's Soundside.
The inaugural Library Lecture is sponsored by WSU Libraries, the Department of History, Honors College, Student Equity Services/Multicultural Student Services, Student Affairs, and the Common Reading Program.