Locker Pickup Available for Library Materials
WSU Libraries are now offering a 24/7 contactless locker pickup adjacent to Terrell Library as a safe way of providing library materials to patrons.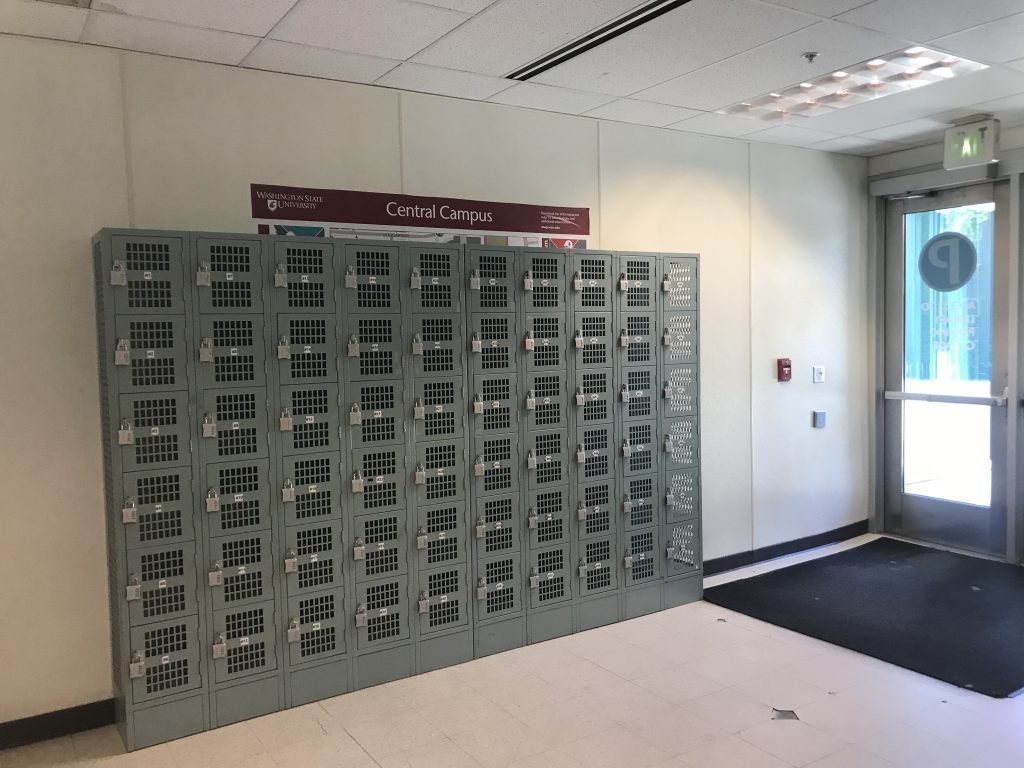 Locker pickup will provide the fastest delivery, generally one day for WSU materials on average once a request has been made. Patrons must first be logged into their library account in the Search It discovery tool. To get started, enter the title to borrow. When it comes up in the results, click on the call number or the title. In the "Availability and Request Options" box, click the red "Request Item" button. Under the "Pickup Location" drop-down menu, choose the "Pullman Locker Pickup" option and click the "Request Item" button in green.
Once requested items are pulled from WSU library collections or received from Summit and Interlibrary Loan, they will be checked out to a patron and put in a locker in the Terrell Library parking garage elevator lobby on the first floor (mall level). Pay parking is available in the Terrell parking garage. Library staff will email the locker number and access information to the patron. Items will be held for seven days. Pickup for materials in Owen Science and Engineering Library and the Animal Health Library will also be at this location.
Steve Overfelt, a library and archives paraprofessional who is processing the locker pickup requests, said the hope for this latest service is to enhance the consistency of library borrowing during this time of rapid change.
"We want our faculty, staff, students and community users to have better access to the materials we offer, even though we cannot be open for browsing the shelves and studying with friends," he said. "We are committed to providing efficient and timely service to all of our patrons, and this is another way we can do that for our stakeholders."