WSU Libraries Remain Closed for Fall Semester
The Washington State University Libraries on the Pullman campus will remain closed for fall semester due to the evolving environment surrounding COVID-19.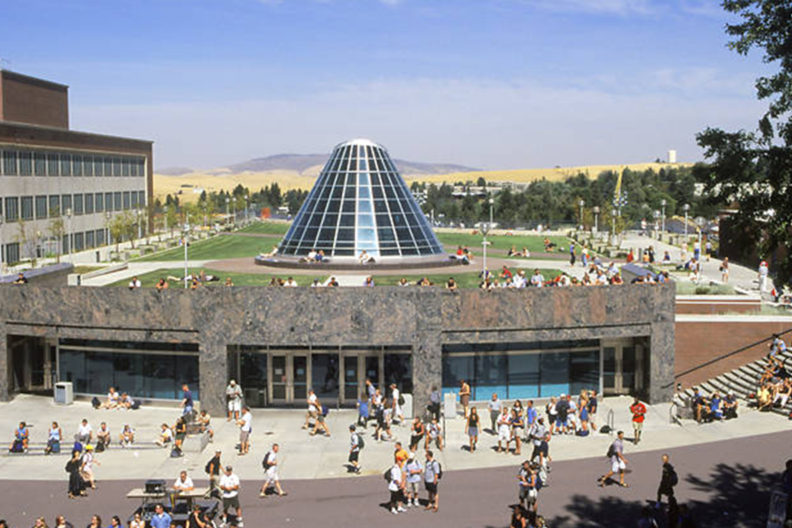 "We regret making this decision but think it is necessary for everyone's safety," said WSU Libraries Dean Jay Starratt. "Libraries and library staff are very committed to helping people and to providing resources to support research and learning. We will continue to do our very best to serve during this trying time."
During the closure, the libraries will still provide a large suite of remote services. The most up-to-date information on access options and available services can be found on the libraries' remote resources and guidance website. Below are a few of the resources available.
Books:
Print books held in the library can be checked out and mailed to a personal address via request. Return postage will be provided. Visit the libraries' website for access to Search It and other databases.
WSU Libraries staff will also increase purchase-on-demand options for materials that cannot be obtained through Interlibrary Loan.
There are more than 200,000 e-books available in many disciplines. Liaison librarians and an online support page are available for students, faculty and staff with questions about these resources.
A purchase request form can also be accessed online for members of the WSU community to provide recommendations of resources for libraries staff to consider purchasing.
Books and materials that have already been checked out with the exception of reserve items will be automatically renewed until they are returned.
Journal Articles and Magazines:
Many journal articles can be accessed online via the libraries' website. For items not available in full text online, copies can be requested in Search It. For in-house materials, staff will scan and email them. For items not held locally, an Interlibrary Loan request will be made.
Services:
Reference: Online reference is available 24/7. Pullman librarians and staff will be online Monday-Thursday from 8 a.m.-8 p.m. and Friday from 8 a.m.-5 p.m. Staff at other libraries will help during other hours. See the Ask Us page for available reference methods.
Reserves: Most items are already on electronic reserve and will remain available 24/7. For additional requirements, see the Course Reserves page.
Instruction: Librarians can meet with classes using Zoom. They can create online activities for students and share the results with professors and instructors. They can consult with students individually, or in groups, using Zoom, via email or over the phone. To find a subject librarian, see the Find Your Librarian by subject page.
Manuscripts, Archives and Special Collections (MASC):
MASC faculty and staff are available to assist with remote research. Please contact by email at mascref@wsu.edu or call 509-335-6691.