Mothering a Book: Recollections of a WSU Author
In her 2019 edited book "Mothering From the Field: The Impact of Motherhood on Site-Based Research," WSU criminal justice associate professor Melanie-Angela Neuilly collected the experiences of academic researchers and mothers conducting their fieldwork while raising children. Neuilly's own experience of juggling site work and motherhood in Nice, France, in 2014 is also chronicled.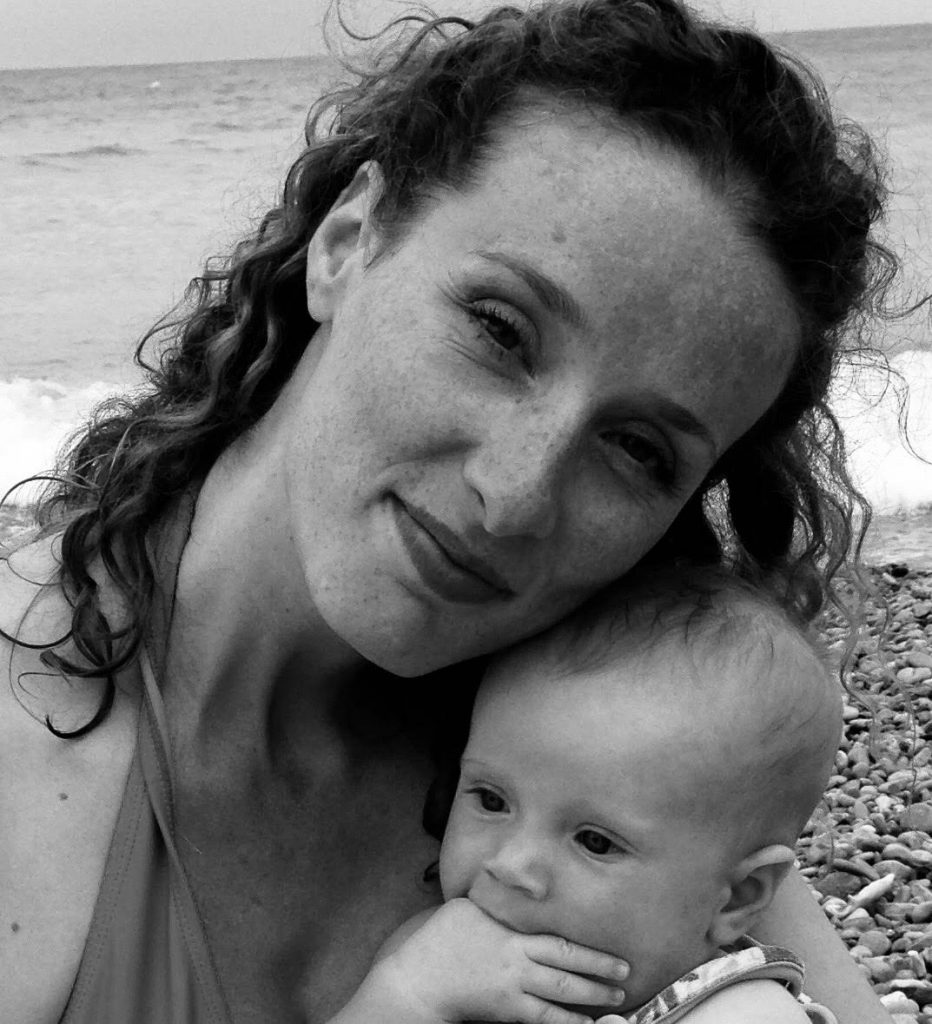 Neuilly said she came to the book somewhat circuitously: In 2013, she obtained a WSU Seed Grant to conduct ethnographic field observations at a medico-legal institute in Nice. However, Neuilly was obtaining her green card then, and in the midst of a somewhat risky pregnancy. She got a no-cost extension on the grant and conducted her research in the summer of 2014, with her 3-month-old daughter and husband.
"It was a terribly difficult endeavor, probably the hardest professional experience I ever went through," Neuilly said. "It was so hard, I felt compelled to document it in various ways. Upon my return, I wrote an essay about the experience in our professional newsletter. It caught the attention of one of my graduate school friends, who was living through similar experiences, and we got to chatting during our annual meeting. This is when we decided to write a book about it. We placed a call for contributors, and the rest is history, so to speak."

Neuilly and other WSU authors in the past year would have normally been honored in person during the WSU Libraries' Crimson Reads, but this and other WSU Showcase events this year were cancelled over COVID-19 concerns. For more information on all WSU authors who published in 2019, visit the Crimson Reads library guide.
'Standing on the shoulders of giants'
For Neuilly, being a WSU author means "standing on the shoulders of giants," she said.
"In my case, it has meant being informed and inspired by the work of late WSU author Kelly Ward, and then being lucky enough to collaborate with her on this project and having her as a book contributor," she added.
Neuilly's book also includes two other WSU voices: Lindsay Marco, a doctoral student in counseling psychology, and Kimberly Garland-Campbell, a geneticist in wheat breeding in the USDA-ARS Wheat Health, Genetics and Quality Research Unit.
"As such, being a WSU author also means being part of a team," Neuilly said.
The importance of university presses
An integral part of any academic author's team is the university press and staff that work with the author to bring his or her scholarly work to fruition.
"I see my role at the press as a catalyst, helping authors put their work into a format that makes it accessible to others," said Linda Bathgate, WSU Press editor-in-chief.
University presses are an essential part of the academy, Bathgate said, providing a forum for the publication of peer-reviewed scholarship across a broad spectrum of subjects, topics, formats and genres.
"[University presses] facilitate the transmission of scholarship developed in the academy out to the communities that need it," she said. "They help academic fields move forward."
University press titles are among the most trustworthy publications in today's media environment, Bathgate said, as they are typically reviewed by a community of academic readers, including the acquiring editor, the peer reviewers and the editorial board members.
"Integrity of content is paramount," she said. "Developing a good reputation takes time, but it takes just one book to damage or destroy it."
Lessons learned from 'Mothering From the Field'
In writing "Mothering From the Field," Neuilly discovered that writing about her experience and pushing herself to go beyond self-reflection into theoretical, methodological and policy development was cathartic.
"Beyond my own writing, reading and editing contributors' chapters was one of the most energizing and grace-inducing process I had ever gone through in academia," she said. "The strength, resourcefulness and determination of my fellow academic mothers in the field are awe-inspiring. Their genuineness and willingness to open up their wounds, show their vulnerability, made the process truly worth it. There is value and community in sharing our truths, and it is my hope that readers will agree."
Most of all, Neuilly said she learned that she doesn't have to do everything by herself because she is not alone.
"This is something that is easy to forget in academia, as we burrow down in our silos, in our offices, in our fields," she said. "Nevertheless, let's always remember to remind each other that others have gone through what we are going through, and when we bring our communities together, we rise stronger, and we solve problems better, so maybe the next generation does not have to do it all on their own again."