Terrell Library display showcases strong female leads in literature and film
One of Lorena O'English's favorite fictional female protagonists is Tara Chace, the agent at the heart of "Queen & Country," a graphic novel written by Greg Rucka. Chace is a rarity—a female operative in the male-dominated world of espionage. Erica Nicol, on the other hand, is drawn toward the lead character Lalita Bakshi in the 2005 film "Bride and Prejudice," a Bollywood adaptation of Jane Austin's beloved classic "Pride and Prejudice." While seemingly as different as they can be, Chace and Bakshi share one thing in common: they are examples of women determined to be in the driver's seat of their own lives.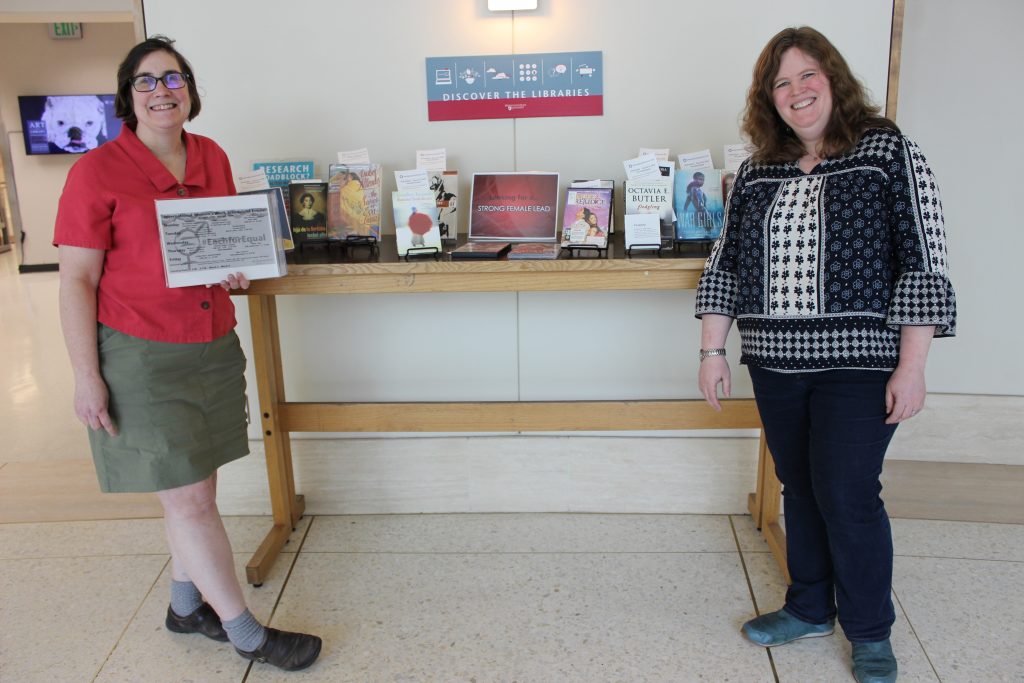 O'English and Nicol, both WSU librarians, share their admiration of strong female leads through a display of books and films they collected at Terrell Library as part of International Women's Day on March 8. The display, located at the table outside of the CUB entrance and the time capsule in the New Books area, runs through March 31.
"We're trying to focus on titles that are fun but that show women with agency," O'English said.
"Displays like this are a good way to find items that may not be easily browsed in our library collections," Nicol said. "You need an entry point."
The librarians also sought to showcase women writers from different cultures, including Isabel Allende, Banana Yoshimoto, Marjane Satrapi and Margaret Atwood. Foreign films are part of the display as well, such as "Water," a 2007 Academy Award nominee for Best Foreign Film that is set in colonial India and details the lives of widows in an ashram.
About 50 books and films are available to patrons for checkout during Terrell Library's regular hours. International Women's Day activities by other campus units and organizations continue throughout the month; to learn more, visit the WSU Women's Center website to learn more.
—Story by Nella Letizia