Preparing for the 2020 Census
The start of a new decade in the United States marks the U.S. Constitution-mandated administration of the U.S. Census, a count of the country's population. Want to be ready before Census Day on April 1? The Census 2020 website offers useful information such as getting the facts, how to respond, why your answers matter, and privacy and security.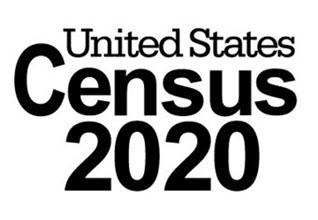 The Census is important for several reasons, said WSU Social Sciences Librarian Lorena O'English. First, the Census is used to redraw the states' Congressional districts. Undercounting can cause a state to lose a Congressional district, or affect how districts are drawn inside state lines. Second, the federal government uses Census data to distribute more than $675 billion a year to states and communities. Third, researchers at WSU and around the world rely on accurate Census information as part of their historical, social sciences or other disciplinary research efforts.
New to the Census this year is the ability to respond online as well as by phone and mail. The online questionnaire was inspired by the work of WSU Regents Professor Don Dillman, who served for two years by special appointment with the Census Bureau in the early 1990s.
"Census responders will also be happy to know that the 2020 Census is very short and focused on demographic questions about age, racial background and more," O'English said. "The detailed questions of past Censuses are now covered by a separate survey, the American Community Survey, which is conducted more often. In addition, the proposed citizenship question is not part of the 2020 Census."
College students, a population that traditionally has been considered hard to count, should be counted where they live and sleep most of the time, O'English said. Residence hall students, either international or domestic, will receive a Census form from WSU, either print or online. Students living off campus will receive a mailed invitation to take the Census online, over the phone or on paper in mid-March.
A WSU student group, Cougs for Census (#CougsCount), is promoting campus and community participation in the 2020 Census. To learn more, visit the group's website.
Finally, be aware of potential scammers, O'English cautioned. "The real Census will never ask for information such as Social Security numbers. Everyone who works for the Census takes a lifetime oath to never divulge any Census data."