Survey seeks feedback on library technology improvements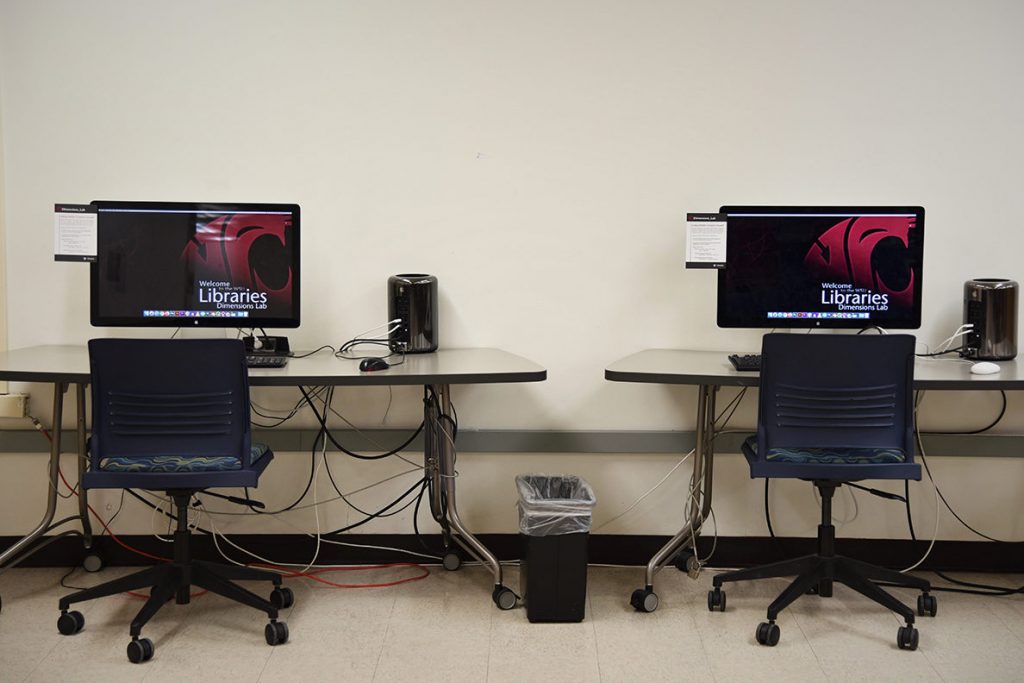 WSU students, faculty and staff have the opportunity to help WSU Libraries prioritize future computing needs by completing a brief survey on technology improvements. The survey closes on Friday, Feb. 7.
"We want feedback from users of public computers and technology in the libraries to inform what our proposal will be to the Student Technology Fee (STF) Committee in March," said Jason Anderson of the WSU Libraries' systems department.
Past STF funding has supported computers, huddle stations, Microsoft Surface hubs in Terrell Library's Palouse Study Lounge, virtual reality technology, 3D photogrammetry and an audio lab, among other improvements.
The survey seeks input on what computing projects Holland Library's Dimensions Lab and WSU Libraries might prioritize and allows space for new proposals. These include the following:
To create an electronics prototyping lab in the Dimensions Lab to enable students to work on projects that utilize micro-controllers/Arduinos and inexpensive computers/Raspberry Pis. This could include building music instruments, controllers, LED lighting and devices that respond to physical and environmental activity. Students would have access to solder stations, test equipment, tools, standard components, workbenches and computers.
To purchase new public computers for the WSU Libraries (Holland and Terrell, Owen Science and Engineering, and Animal Health). Most of the libraries' public computers are more than 10 years old and are slow. In 2019, most of the older computers had their hard drives replaced by SSD drives to make slight improvements to speed.
To acquire new virtual reality (VR) systems in the Dimensions Lab with new Vive Pro systems and custom gaming PCs to enable them. VR systems have evolved immensely since WSU Libraries first acquired the Oculus in 2016. The resolution and refresh rate have increased to the point where motion sickness is less of a factor, and faster graphics cards enable more fluid user interaction.
Submit your own idea.
For more information about the survey, contact Anderson at 335-5713 or jason.anderson@wsu.edu.